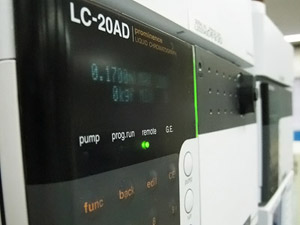 We have specialized skills in this field.
The agrochemicals and medicinal compounds mostly have complicated structure and synthesis often requires more than 10 steps. Using column chromatography, the synthesis is done in planned and efficient way and we try to adhere to delivery dates to possible extent.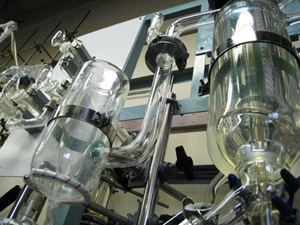 Electronic material is synthesized by Ullmann, Heck, Buchwald Stille reaction, metacrylate, acrylate monomer synthesis and thin layer material by Sonogashira reaction. In this way, we make use of our expertise to get good results.
In electronic materials, very high quality is also essential apart from specs of equipments for analysis. Quality depends on metal content or color and other sensory aspects. Therefore, we aim at reliable quality by checking for impurities in intermediate bodies and not only in final specs.
Main equipment & analytical instruments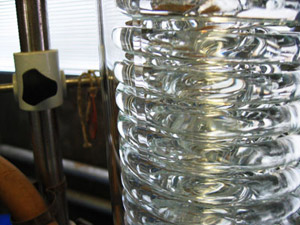 Reactors  50 mL ~ 60 L
Large-scale flash column  5 kg×2, 25 kg×1
Autoclave  300 mL(inconel®), 1000 mL(SUS314)、100 mL(HASTELLOY®)
Analytical Instruments
NMR (270, 600 MHz)
HPLC, GC, IR, UV
LC-MS, GC-MS